The Lincoln Park boys' basketball program is no stranger to success. Over the last 11 years, since the school in Midland started a basketball program, Lincoln Park has captured three WPIAL championships and one PIAA state championship. They are the standard among high school basketball programs in Beaver County.
So what does a team do coming off winning the 2018 WPIAL class 3A championship in dominant fashion? They turn to Rick Daman, Shawn Moody, and the coaches from I2SM, or the International Institute of Sport and Movement. Along with coaches Bryan Beightley and P.J. Mastrangelo, Lincoln Park has incorporated a regimented eight-week routine with MsE, or musculosystematic engineering. This revolutionary new practice, which we've written about extensively in this space, has taken Lincoln Park's student-athletes to another level.
Junior point guard Isaiah Smith said, "I think it's good for us. It gets our bodies right. It got us ready for the season, to prevent injuries and to strengthen our bodies."
Lincoln Park has benefitted from this program in multiple ways. First, they are the only high school basketball program using MsE in their off-season training. The Leopards also plan on a once-a-week schedule in-season to keep their muscles engineered for peak performance in the biggest games. Second, Lincoln Park's student-athletes have built relationships with the coaches from I2SM, something that both the athletes and coaches see as invaluable.  "They're cool guys. They helped a lot with stability in my knees. It's a long season, so it's important we are healthy," Casey Oliver said, a senior guard who is vital to the Leopards success as their energetic sixth man.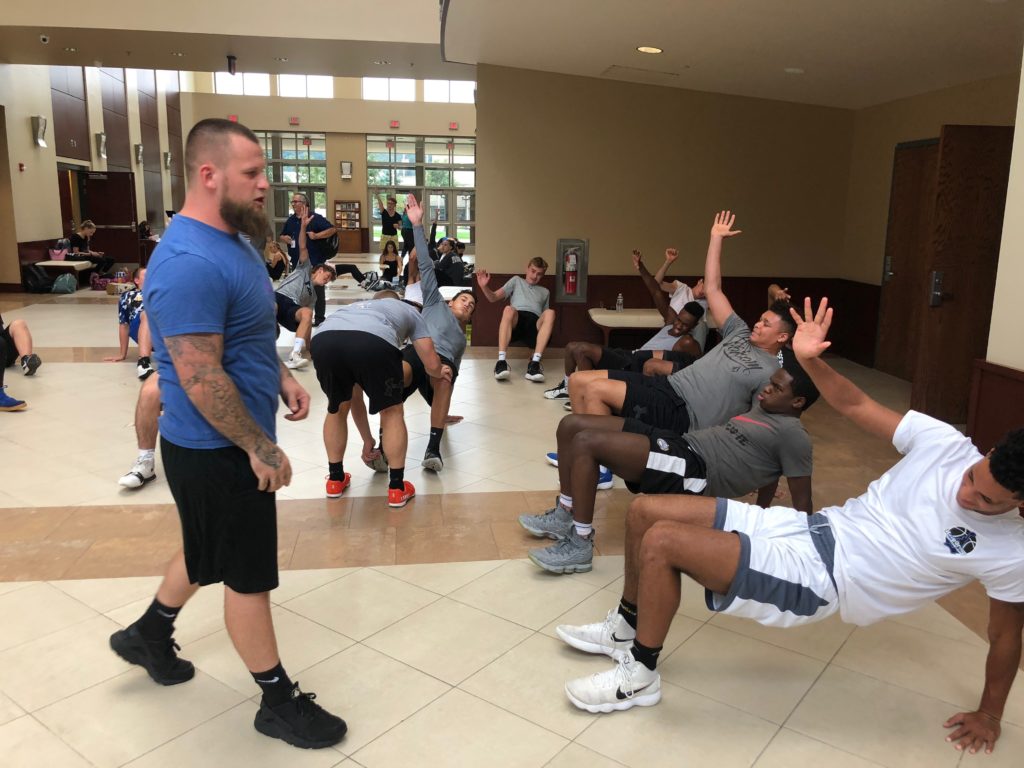 The Leopards will continue working with the coaches from I2SM throughout the season to build upon the gains they've made in the weeks leading up to the start of the season. Coach Shawn Moody has seen improvements over the last several weeks. "Their first step quickness has increased dramatically because they are much more aware of their engagement in the sport positions. I've also seen postural changes in how the guys carry themselves," Moody told me.
I2SM has bigger plans in the works with other schools and athletic programs, such as Montour boys' basketball and football. And their client base should only continue to grow as more schools hop on board and see the benefits of MsE.
Finally, I2SM owner Rick Daman had this to say about working with the Leopards. "These guys are extremely focused on being great. They work hard, have fun, and have goals in mind. They have 100% bought into what we do as a staff. They not only see the value, they understand the benefits from a training standpoint."
Who's next?