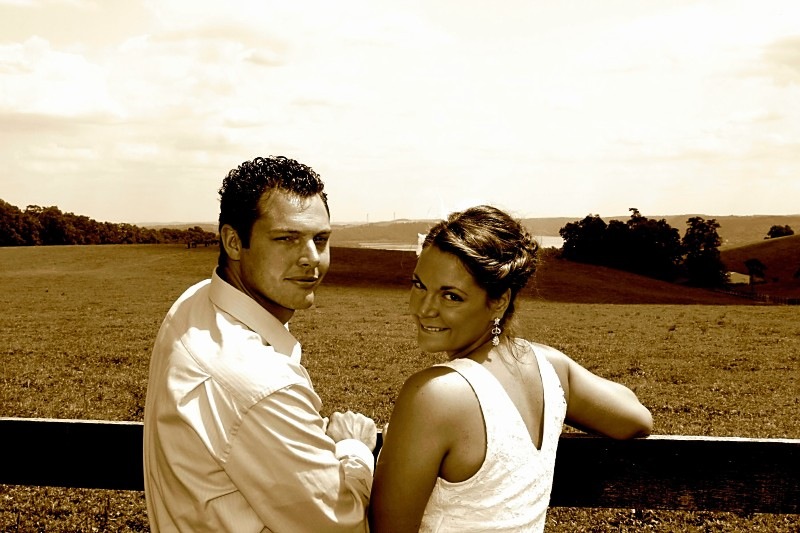 Readers Note: This Sunday February 22nd, the author will be attending a benefit spaghetti dinner at the MPI Club in Aliquippa, to support the Queen B Project and their noteworthy objectives.
The Queen B Project is a Non-profit organization started by Aliquippa Native Tiffany Casper-Breininger and her husband John, after losing their daughter Emma Grace just 3 days before she was due to enter this world.
Pregnancy and infant loss is not a typical dinner table conversation. It's very delicate; as it is tattooed with silence. Most people tune it out, as I know I did. To be honest, It never crossed one single thought of mine, until that day in 2011. On August 2, 2011, I sadly found out that one of my really good friends Ryan and his wife Jennifer lost their daughter Ava at birth. I didn't know what to say, and I surely didn't know what to do for someone that was mourning the loss of a child. So I kept quiet, hoping that one day they would find solace in each other. It seems harder for us to imagine it and talk about it, rather than to be the ones that have suffered the loss. 
Then, on July 21, 2014, my wife called me in disbelief. Friends of the family Tiffany and John had found out that three days before their due date, their daughter had no heartbeat. So for the second time in my life, someone that I knew personally was living in a nightmare of losing a child. Once again my heart was heavy. This time it was different though, as I had become that overly proud father to my own little girl with strawberry-blonde curls. I knew now what I didn't know then. I was sure of it now, that the love you have with your child before they are even born, was as real . . . as real gets.
Changing diapers and toddler-tirades were magical now.   
Did you know that more babies die as a cause of stillbirth than all other causes of infant death combined, yet some families never find peace. Not knowing where to go.
This is what laid the foundation for the Queen B Project.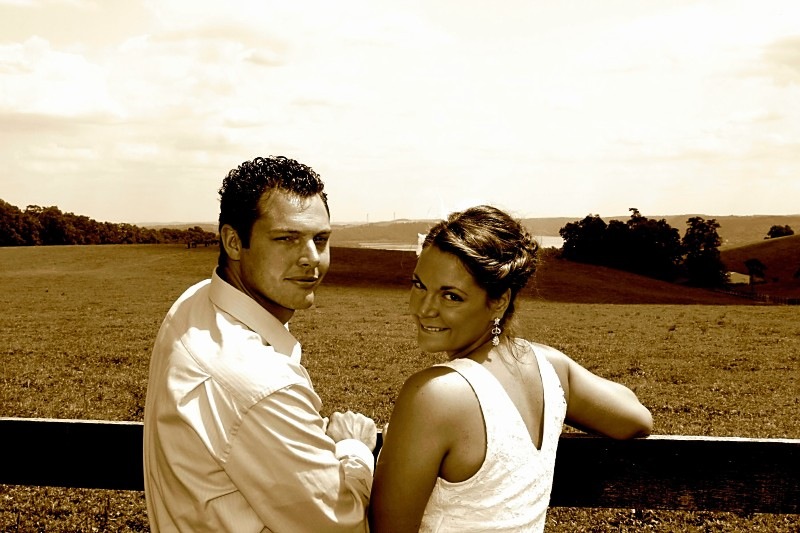 Tiffany was this girl I knew to make small talk with. She graduated a year after me in high school and came from a good family. Her husband John, well . . . I didn't know much about John, except the few times we talked, I could tell he was one of those genuinely nice guys, if you know what I mean. They were just two normal people, moving right along, in this thing we call life.
And this is their story . . .
Tiffany and John met their first year out of college back in 2005 while teaching at Harrisburg School District. They both dove in head first to this new program known as Adventure Based Education. They would teach inner-city emotional-support high school students how to work as a team, about nature, about themselves, and of course, academics. Sounds pretty awesome, I know. 
They realized what they had was becoming more than a friendship. Years of love and adventures would follow.
On John's birthday in 2009 while rock climbing, John asked Tiffany to marry him. Mind you . . . he did this as they were both scaling a catwalk 50 feet in the air. She said "Yes," and the real journey began.
The two were married in front of friends and family on July 9, 2011 in Wrightsville, PA at Lauxmount Farms in the Japanese Gardens.
They had a beautiful quaint house by the river, two dogs they adored, and students they truly cared about. Life was great. They realized they had so much love to share and wanted to expand their family.
Emma Grace Breininger was conceived in October of 2013. The love started to grow, surrounded by so much joy and excitement. After finding out they were having a girl, Tiffany and John decided not to reveal the name until she was born. They kept that to themselves, the one last big surprise, waiting to name her after Tiffany's grandmother (Emily). So, the family started calling her the "Queen B" during the pregnancy.
If you asked anyone they would have told you that Tiffany had a "perfect pregnancy." They read all the books, they took 7 weeks of birthing classes, they had a freezer full of food, they created a nursery that was detailed with love. They were nesting, patiently waiting for the Queen B to rule their world.
At 39 weeks and 5 days, just 3 days before Emma's due date, they were given the horrific news that their daughter had no heartbeat. The world they knew that was filled with so much love and happiness had crumbled. The next day at 10:53pm, Tiffany gave birth to her silent baby Emma Grace Breininger. She was 7 lbs and 20 3/4 inches. Exact in weight and only 3/4 of an inch bigger than my daughter. It was after her birth that a knot was discovered in Emma's umbilical cord and wrapped tightly around her neck three times.
In the following hours, the time they were able to spend with their baby girl would become the most cherished moments of their lives. Family came and shed love on these two. They held her tight, they sang to her, they didn't want to say good-bye and letting go was the hardest part for them.

Coming home for the first time with a new born baby can be hectic. The crying and sleepless nights are something you learn to appreciate when you look back. For Tiffany and John it was silent. Their world was nothing short of hell-on-earth and it had to be carefully rebuilt.
The next few months for Tiffany and John were the hardest they had ever faced. The darkest of days with nothing comparable. They had to have everyone's love and support. Family lifted them up and celebrated the life of Emma Grace by saying her name, acknowledging her life, and what it meant to all of them. Tiffany refers to her husband as, "My greatest strength, we lean on each other and lift each other up. His love and support has been astonishing."
Tiffany and John have begun the process of finding their new normal.
Tiffany has told me that along with the support of family, her savior has been continually writing, support groups, talking to other mothers that have lost their babies, and especially yoga. Yoga has given her the ability to find the connection with her heart, mind, and body.
I found that death and dying can be beautiful when surrounded with dignity and love."
Queen B Project
There is not enough research, it is not talked about enough, and there is just so much work to be done."
The Queen B Project is a nonprofit organization started by Tiffany and John to honor their sweet baby girl Emma Grace. She was their Queen and this was her legacy. Tiffany tells me,
Through all this sadness I have a sense that this is where I am supposed to be and that Emma's death was a gift, just as her life would have been."
Their Mission:
To provide connection and resources, as well as help in the healing journey of bereaved families, by offering comfort to those whose sweet precious babies have gone too soon. We exist to raise awareness, support research, act as a resource to the community, provide Queen B Bags to hospitals, and raise money for cuddle cots." 
It was their first intention to show support to families of pregnancy and infant loss. It grew so fast and became bigger than they ever dreamed of. With the love people have shown, they have been able to raise over $13,000 in just under 7 months. This is amazing and a true testament to how they are gearing to help break the silence and heal as many broken hearts as possible.
Their main goal is to be a sustainable organization that is financially backed by the communities so they can continue to grow.
They supply "Queen B Comfort Bags" to hospitals in the Harrisburg area. There are future plans to expand to hospitals throughout the state. They have donated several Queen B Comfort Bags and Heartbeat Bears to bereaved families.   
What's a Queen B Bag?
A Queen B Bag contains:
Tiffany and John's story and contact information

A resource card for the parents and family

A 4oz bottle of Burt's Bees Mama Bee Nourishing Oil

A semi-precious stone and sterling silver bracelet for the mother and her baby.

A bracelet for the dad

A handmade ribbon bookmark

The book "When Hello Means Goodbye" by Paul Kirk and Pat Schweibert
The Queen B Project is full steam ahead and doing great things. I urge you to checkout their facebook https://www.facebook.com/QueenBProject and their website www.queenbproject.com where you'll see all their upcoming fundraiser events.
Find your wound and you'll find purpose." 
How You Can Help
You can donate directly if you would like at http://www.queenbproject.com/donations.html
Or, if you don't have anything going on and you're in the area this Sunday, then I urge you to attend the Spaghetti Dinner Benefit where all proceeds go directly to the Queen B Project. Besides, who doesn't like spaghetti on a Sunday?
You can get tickets for the dinner at https://www.eventbrite.com/e/spaghetti-dinner-to-benefit-the-queen-b-project-tickets-15653106864 or at the door.
Event Details:
MPI Club, 101 Grand Ave, Aliquippa PA, 15001

Sunday, February 22nd, 12pm-5pm

Spaghetti Dinner Benefit – Bake Sale – Basket Raffle – 50/50 Raffle

Dinner Includes: Spaghetti, Meatballs, Salad, a Roll, and a Drink

Tickets are $8 for adults, $4 for children (over 5)
Paying it forward comes easy for me, eager to give back to the people fighting for a good cause. Maybe it's because I watched my old-man do it so naturally for so many years. Regardless the reason, whether it's for cancer stricken Vietnam Veterans, abused animals, or breaking the silence on pregnancy and infant loss, it's a good feeling knowing exactly where it's going.
I wonder sometimes if certain people are chosen for certain things.
After nearly 4 years I still don't know what to say to someone who has lost a child. But, what I've realized is that silence is not the answer. Give them time to rebuild and be there when they're ready. My friend Ryan who lost his daughter once said something to me that cut deep. He said, "My biggest fear is that everyone will forget my daughter, Ava Rose"
In honor of the brave parents of Emma Grace and Ava Rose.   
A lifelong resident of Beaver County – with a taste for good food and delicious craft beer. He has a special place in his heart for all of the neglected and mistreated dogs in the world. Corey spends all of his free time enjoying the outdoors with his wife, daughter, and locally famous Boston Terrier – who can be found here on Instagram.