This article was originally published on December 3, 2014. 
Whether we're talking about friends or family who have never been to Beaver County or ones that moved away and are coming back to visit, the best activity to do with those fresh within our borders is to take them out to eat.
We're not talking full-out fancy dinners here, but instead places that are fun and truly unique to Beaver County. While there's nothing wrong with a proper sit down dinner, which you can easily find here, we're talking about where you can take someone to show them something interesting and experience all that Beaver County has to offer.
We went ahead and planned your entire day of eating starting with breakfast and ending with dinner and even some sweet snacks tossed in too. While the venues on our list may very well offer breakfast, lunch, or dinner, and may very well have a great drink selection, we ordered them by what we think is best at each.
Give our list a look and if your go-to place for visitors isn't here add it in the comments, we're always looking for places to take friends in for the holidays too.
Breakfast
Waffles, INCaffeinated
A new resident on Beaver's main street isn't so new to Beaver County though. Originally hailing from New Brighton, Waffles INCaffeinated is THE place to go for breakfast. The restaurant primarily features waffles and omelets that are the work of a true chef.
You'll find both sweet and savory offerings at Waffles, INCaffeinated including the Funky Monkey made with whipped peanut butter, chocolate sauce, and bananas as well as the classic chicken and waffles.
Get one of their specials or build your own, either way you'll be glad you came. Call ahead for reservations on the weekend or use the NoWait app to get your place in line while you're on your way. Oh, and definitely try the bourbon syrup, you'll be glad you did.
Lunch
Café Kolache
Another Beaver resident, Café Kolache has everything you want for lunch. In case you've never been here yourself, the featured item here is the Kolache. In short, these are bready pastries made with amazing sweet bread and filled with just about anything you'd ever want. From breakfast offerings like eggs and sausage to perfect lunch specials like spinach and feta, pepperoni, or even steak and cheese, these are the best thing going for lunch.
Café Kolache also offers great salads, dessert kolaches, giant cinnamon rolls, and a great selection of coffees and teas. If you're meeting someone for a lunch date or looking for the perfect lunch spot for a family member, in short, this is it.
Jerry's Curb Service
The days of the carhop may be gone, but in Bridgewater the legend lives on with Jerry's Curb Service. Pull into the U-shaped lot and back into a covered spot to get your dose of nostalgia while enjoying some pretty great food. The menu reads like you'd expect a curb service menu to do, and just about anything you order will be great.
Jerry's is perfect for grabbing lunch by yourself or taking a friend in for the holidays. Best of all, this is one of the only restaurants where you can tell the waitress you need something simply by turning your parking lights on.
Brighton Hot Dog Shoppe
Possibly one of the most well known restaurants in Beaver County, the Brighton Hot Dog Shoppe features a menu of comfort food that includes hot dogs, burgers, amazing French fries, and everything you'd expect to go on top.
There are a total of 11 Hot Dog Shoppes, but the best are definitely New Brighton and Vanport. While we're listing this under lunch, the food is perfect for dinner and they even offer breakfast, too.
Dinner
Bowser's Restaurant
It's no secret that we're pretty big fans of Bowser's Restaurant, but for a great dinner in Beaver County there are few that we consider better. The giant Pittsburgh-style sandwiches and amazing salads with as much fries and there is lettuce on them make this a perfect stop for an out of towner.
Best of all, if there's a sporting event taking place during dinnertime you'll most likely be able to watch it on one of Bowser's TVs. Don't forget there's a wide selection of craft beer, liquor, and even non-alcoholic root beer on draft. In short, make sure to grab dinner here while your friend or family member is in town.
Bocktown Beer and Grill
Another must-visit venue for dinner in Beaver County is Bocktown Beer and Grill at the Beaver Valley Mall. While not very old, this restaurant has made a name for itself first at their original Robinson Twp. location and now in Beaver County. From amazing daily specials to tried and true regulars on the menu like the crab roll or the Port Authority, there's something on the menu for everyone.
Just like Bowser's, Bocktown offers a huge assortment of craft beer in both bottles and cans as well as draft. If your visitor is a fan of craft beer, this is a mecca that you need to visit with them at least once.
Mario's Woodfired Pizzeria
A personal favorite of mine and somewhere I take everyone that visits me, Mario's Woodfired Pizzeria in Beaver has what I would consider some of the best pizza around. A steady selection of pizzas with a special from time to time means the menu has the perfect mix of favorites and new items to keep you wanting to bring people here over and over.
Along with pizza Mario's features a variety of Italian food and pasta with daily pasta specials to change things up, too. While Beaver is a dry town, you're more than welcome to bring your own wine or beer to Mario's for dinner and they'll provide the glassware.
Best of all, there's a display cooler filled with amazing gelato for dessert, something many visitors never even notice. Try some out and you'll be glad you did.
Bakeries, Sweets and Everything Else
Kretchmar's Bakery
If baked goods are your thing, then you need to bring your out of town friend to Kretchmar's Bakery in Beaver for sure. This home to all things baked can be smelled a block away and can lay claim to being President Obama's favorite bakery in Beaver County.
While Kretchmar's is the only place I go for cakes, they have far more portable options for visitors, too. Kretchmar's is known for their Burnt Almond Torte and if you're not looking for a full-sized one you can pick up a smaller piece to try, too. The cookie selection is amazing and breakfast items like bear claws, doughnuts, and tarts is something you and your guests shouldn't miss.
Witch Flavor Ice Cream
Hiding in a somewhat nondescript building on the Main Campus of Penn State University in Central PA is a creamery that sells some of the richest, best ice cream you'll ever have.
So what does this have to do with Beaver County? Well, a few doors down from Mario's you'll find Witch Flavor Ice Cream, and all this shop sells is ice cream straight from the Penn State Creamery.
The ice cream shop is open year round and during the winter months they add cupcakes, soup, and sometimes cookies to the menu, but the amazing Penn State Creamery ice cream is available all year. Stop in and let your friends and family try the best ice cream they may ever have without having to drive to Penn State to get it.
Hank's Frozen Custard and Mexican
Some venues are easy to describe to someone who hasn't been there before, and others are like Hank's Frozen Custard and Mexican Food, where in they need to be experienced to understand. While an out of towner may have no clue how frozen custard and Mexican food are related, for us natives, it's a simple answer, because they're both served at Hank's!
In case you haven't visited Hank's before, it's worth noting that there's no inside seating and that Hank's closes for the winter, but during the warmer months this is a place you need to take anyone from out of town just so they have the story to bring back home. The Mexican food is surprisingly good and the custard is amazing, so add this to your warm weather visitor list and show it off.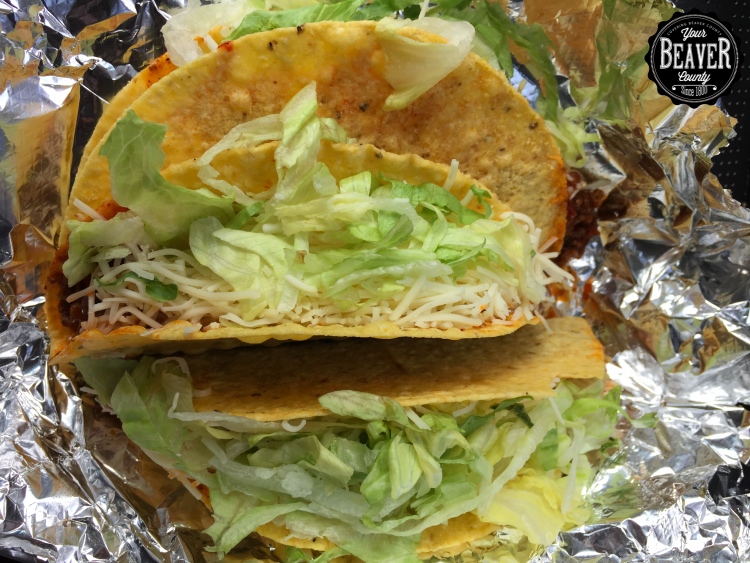 Addresses:
Waffles, INCaffeinated – 453 3rd St, Beaver
Café Kolache – 402 3rd St, Beaver
Jerry's Curb Service – 1521 Riverside Dr, Beaver
Brighton Hot Dog Shoppe – Many locations, check here for them all.
Bowser's Restaurant – 1493 Old Brodhead Rd, Monaca
Bocktown Beer and Grill – 500 Beaver Valley Mall Blvd, Beaver Valley Mall, Monaca
Mario's Woodfired Pizzeria – 594 3rd St, Beaver
Kretchmar's Bakery – 664 3rd St, Beaver
Witch Flavor Ice Cream – 588 3rd St, Beaver
Hank's Frozen Custard and Mexican – 2210 3rd Ave, New Brighton
Brian is a nut when it comes to all things local, especially beer. Born and raised in Center, he now resides in Beaver, loving every minute of it. A technology nut and freelance writer extraordinaire, he knows all the secret spots and things to do in the Beav.