I guess I've made it pretty obvious that I think the riverfront property in Monaca is the best real estate value in Beaver County. I have really liked living along Atlantic Ave for almost a decade now, and I am excited to see that more and more people are realizing what a fabulous collection of property we have here.
So when another great house along the river comes up for sale, you already know that I'm going to write about it, right? Well not only is this another house along the river that is now available, it's also one that has some really cool features that are definitely worth checking out.
Let's take a quick look inside and you can see for yourself what I'm talking about.
One of the biggest drawbacks for most of the houses in Monaca is that the kitchens are small. But this house has one of the larger kitchen you will find along this block, and the passthrough back into the living room is a feature that really give the whole house an open feeling.
You'll also want to take note of those large windows along the back of the house that overlook the river.
Over on the other side of the first floor is where things start to get really cool. That's right. You are looking at a spiral staircase that leads down to a finished basement game room. Dream. Come. True.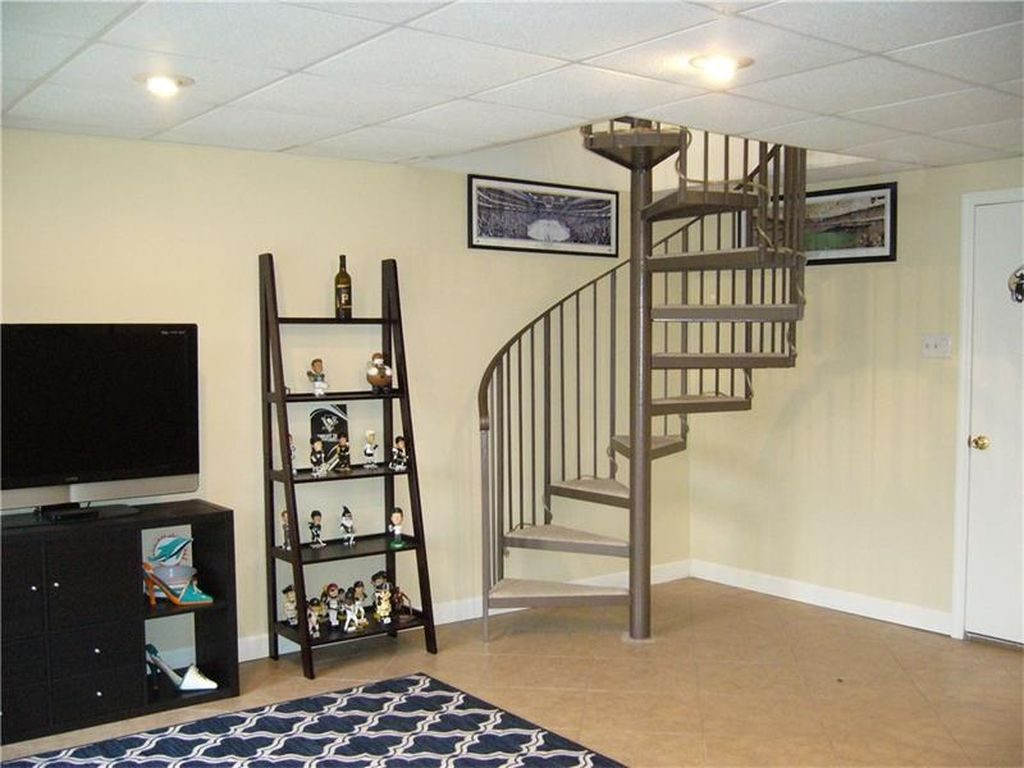 I just think this is the absolute coolest feature ever.
At the back of the game room, you have a sliding glass door that leads out onto the back yard. We also got custom screens to go on the door. In the back yard is where you will find the steps that head down to the river. But before we head outside, let's look at one more feature that is up on the second floor.
In the cozy little office up by the master suite, there is access to this loft space. As someone who never really grew up, I just think this is the coolest.
The upper level deck off of the main floor of the house offers up a killer view, and a great place to have dinner.
Then the lower part of the deck is the place where you are going to want to set up for hosting those summer cookout parties.
No matter what you are looking for in a house, there is no where else in Beaver County where you will find this type of access to riverfront property. And for some reason, the homes along Atlantic Ave in Moanca are still affordable. But I don't think that is going to be the case for long.
Schedule an Appointment
This 3 bedroom, 2 bathroom house at 1221 Atlantic Ave in Monaca is currently listed for $199,900. If you would like to see it, just enter your contact information below and one of our partner agents will contact you to set up an appointment.
Andrew is a professional freelance writer and lifelong resident of Beaver County. He created Your Beaver County to promote and showcase all of the positive aspects of our incredible local culture! You can find more of Andrew's professional information at Brooklyn Content, or you can also follow him on his personal twitter account, @theAndrewSelby.